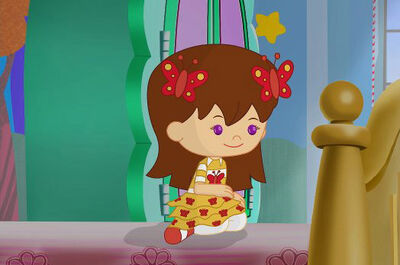 Lil is Four and Little Mac's Big Sister.
She is very Protective of her
Young Brother - Even Though
She's Only Adout ten Months Older then he is!
She is a Little bit quiet and shy, but cries a little.
However, Once she Gets
Comfortable with the Situation,
She can be just as Adventurous
as the Rest of the Gang
Faconveat Corbin
Careacast Jansen
Wadic Horton
Parucome Rylant
Jesper Harris
Family Members
Edit
Mac McGwire - Lil's little brother. His nationality is Welsh.
Eddy McGwire - Mac and Lil's 12 year old brown haired brother. His nationality is Welsh.
Mr. Robert McGwire - is Lil's father who is a rich architect. His nationality is Welsh.
Mrs. Tara McGwire - is Rowley's brown haired mother. Her nationality is Welsh.
Maxson - Mac and Lil's pet Cavalier King Charles Spaniel adopted from St. Mary's Animal Shelter and is later married to a female Cavalier King Charles Spaniel named Roxy and she gave birth to 5 Cavalier King Charles Spaniel puppies 3 males and 2 females. His nationality is Welsh.
Lil Friend
In some of the episodes, she doesn't bring Mac, even though it's her brother, but any Chloe's Closet with Mac absolutely has Lil.